Choose from multiple Busan bus rental services. Clean and Reliable Bus. Hassle-free from driving in Busan.  Relax and enjoy your trip to Busan. Our bus service is a relaxed way of traveling to Busan.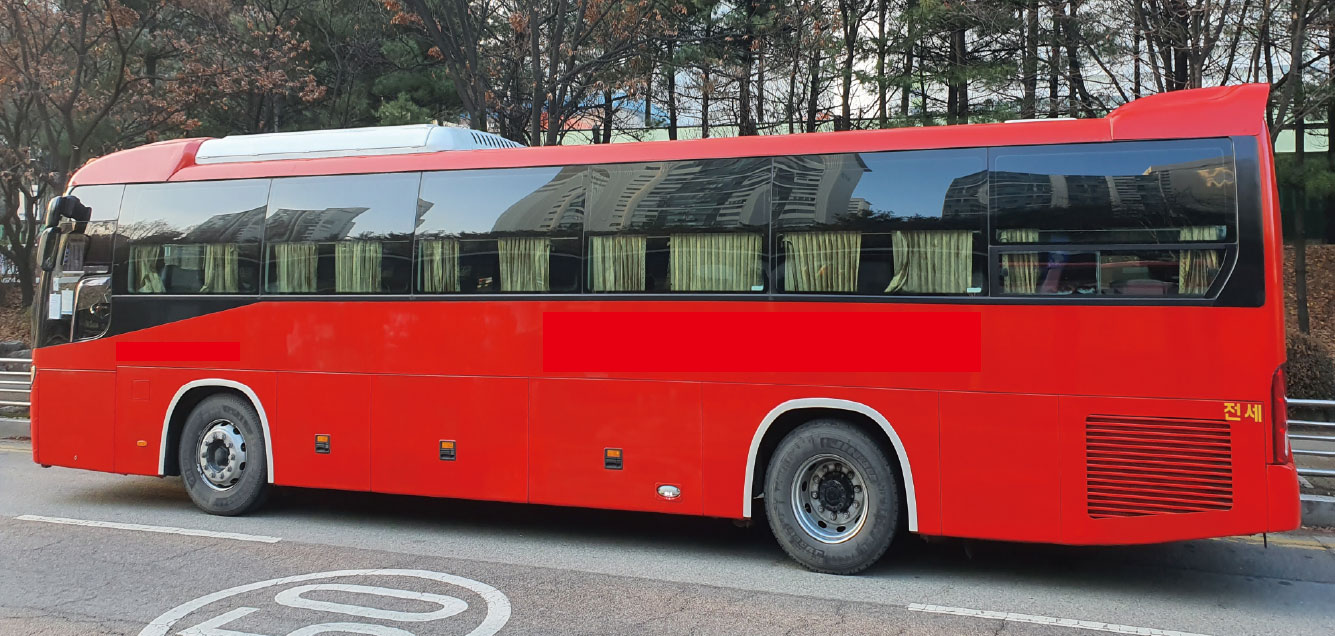 Charter Bus Service for Group travel
Bus has 44 passenger seats
except front row seats ( driver row seats )
Convenient up to 43 persons + 40 Check-in bags
Or
Maximum 43 persons with 43 hand carry bags.
From Gimhae airport to Busan is about 16-25 km (depending on where in Busan city) by bus and it takes about 40 min to one hour depends on the traffic on the road. Traffic hour is another factor to take more time to go to Busan. Usually, we set the travel time for about 1 to 1.5 hours by considering traffic on the highway. On the weekend or some specific days, there is heavy traffic on the highway, in this case, travel time takes more than 1 hour exceptionally. Therefore, actual travel time takes longer than your easy calculation on hours to move. Our Busan bus rental with driver service makes car moving easy and simple for your quick transfer to Busan city. Private bus rental with driver service is the best way for your group transfer to Busan city in Korea.
Pricing by your own itinerary
Bus Rental with Driver in Busan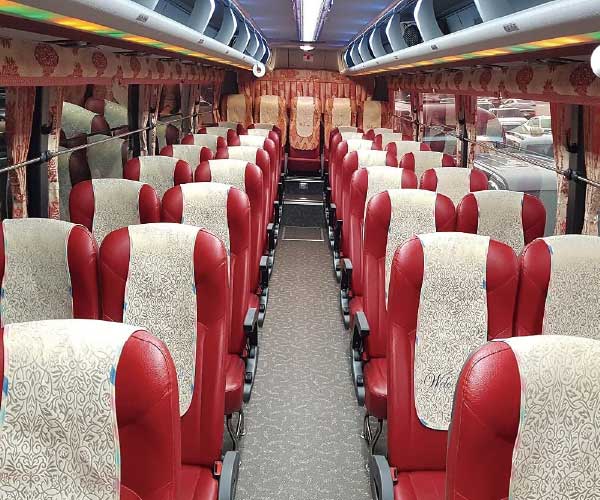 Private Bus Rental Service
Bus Rental service with driver in  Busan, Korea.
Reliable and Safe.
All-inclusive rates.
No hidden charges, (we inform you all-inclusive price in advance).
We declare comprehensive rate including car, driver, fuel, toll, parking.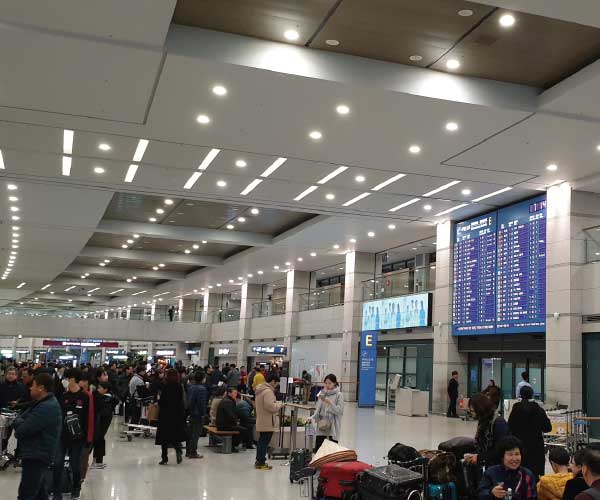 Gimhae Airport Bus Service
Your arrival to Korea is what we are looking for to serve you.
FREE of charge for airport pickup
Complimentary wait time for airport pickup
– Up to 90 minutes after flight landed.
No hurry up and feel Relax to pass all airport procedures.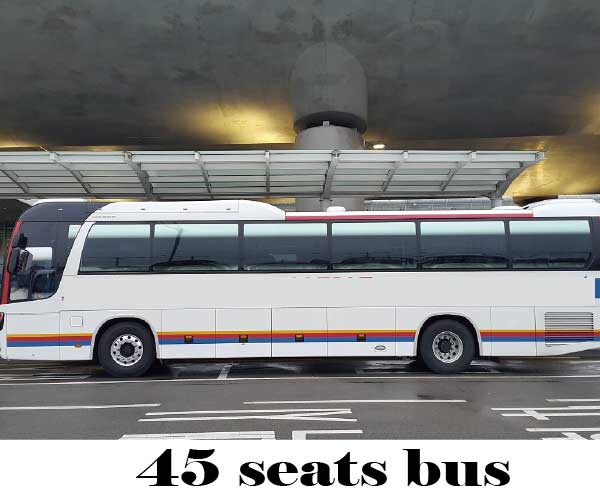 Chauffeur and Charter Bus service
Certified professional chauffeurs.
Licensed and insured professional drivers.
We deliver high quality bus and superb bus service in Busan.
Door-to-door service.
Our buses are in excellent condition and clean exterior and interior.
Bus Rental in Busan, Korea
Email us –  Contact us for Charter Bus Services by filling out below form
Please provide us your basic information on your demand from us. Due to the volume of emails, we only reply to our valuable customer email. We do not welcome any types of SPAM or similar types of email. We guarantee that all information given to us will never be resold or disclose with any 3rd party and it will be used for answers to your questions only. Your private information will delete from our server after completing our service-related emails. No further private information will be kept in our server after completing the necessary minimum communications. All data will delete periodically twice a month from our server.
The more information you give us, the faster and accurate information we can answer your questions.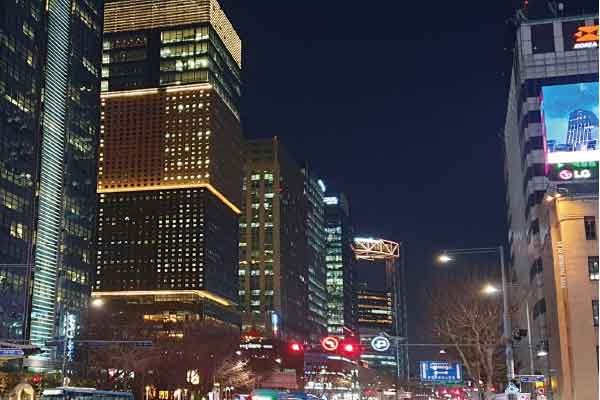 Moving the city by private bus service in Busan
Firstly, Get the charter bus service from anywhere to anywhere in Busan ( except small town ).
Advanced reservations should made to get the ready to serve on date, punctual time you need.
Busan Bus Rental with driver. Charter Bus Service
Secondly, We offer professional drivers and provide executive, corporate, private individuals bus services that you need all of your travel demand.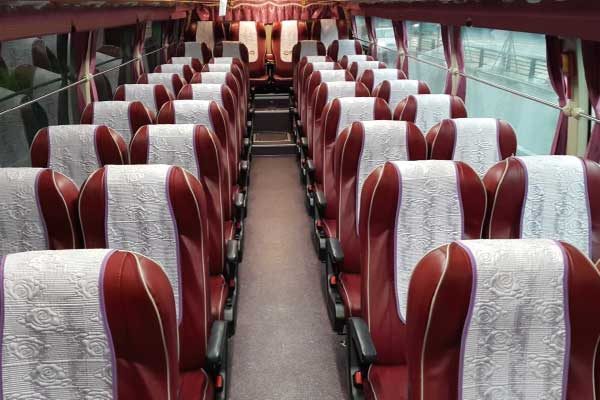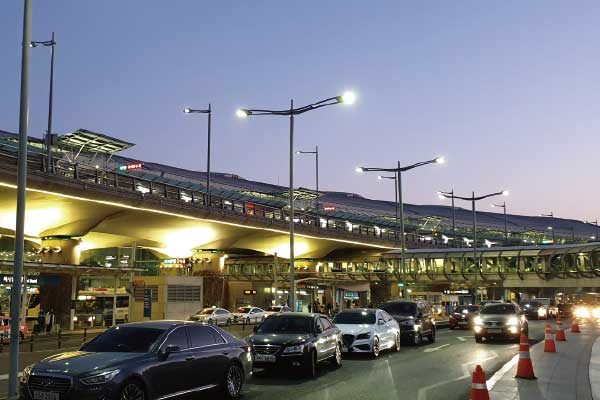 Transfer to and from Airport by private bus rental
Thirdly, Hassle free moving by our reliable bus service from the airport when you arrived in Korea. In addition, airport on-time arrival for your departure flight. We service the Incheon airport (ICN), Gimpo airport (GMP), Jeju airport(CJU), Busan (Gimhae) airport
Hire Private Bus Rental with Driver
Looking for private bus transportation ? In conclusion, We deliver our bus service to meet your expectations of bus service for business, corporate, family or group events. Tour Around city or traveling famous tour places in Busan. Private transportation with charter bus service.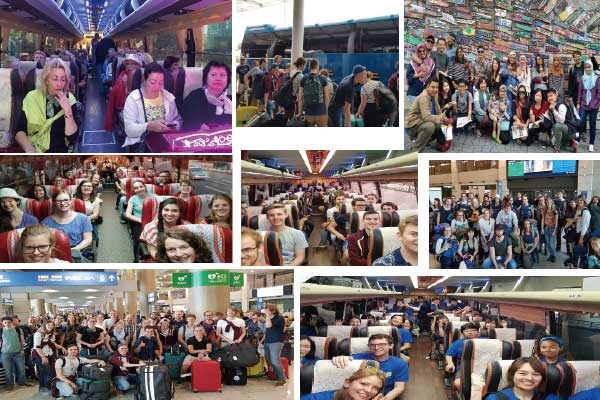 In conclusion, our chauffeur driven bus service is the best way to travel in Busan by hiring bus rental with driver.
We provide quality bus rental with driver service in Busan.
Our Busan charter bus is all equipped with clean, navigator, air conditioned for your convenience.
Our modern bus is the full-sized bus with seating up to 43 passengers. We recommend this  bus for large group tour and long distance ground transportation. 
Busan bus rental with driver offer your convenient for airport transfers, large group transfers, traveling any cities in Busan wherever you want to visit for your travel purpose.
You can hire our bus rental with driver and chauffeured passenger private bus service, therefore your group can get hassle free travel by our reliable bus transportation. We also partnered with seoul driver service company.
Especially, moving long distance with many group persons, it is strongly recommendable to hire this bus service for your convenience.  Hiring this bus service will cost you less than using public bus transportation and it is much better, faster, safer and door to door service. You can reach any locations by on time and you don't need to transit many public transportation if you hire our bus service.
— When you need busan flower delivery service for someone to celebrate in busan, you can also order the flower gift to your friend, family, or anyone you know in busan.
KFG ( KoreaFlowerGift.com ) is also our partnered company, so you can get best flower delivery service from them. Each flower delivery includes a free personalized card message so you can express your love. They provide the perfect flower gift delivery for you in Busan.